Service
Enrolment
Price/session
The Club provides a 1 hour 30 minute session
at Stevenage Swimming Pool
each Sunday

Full members and associate members
£5 per year, then every session is FREE!

Download and print a copy of the membership form to bring along to the pool.
Our Services
The Club provides a one and a half hour session at Stevenage Swimming Pool each Sunday where its special needs members can enjoy and gain confidence in the water.
There are two lanes roped off for lane swimming and the rest of the pool is open use for general enjoyment. Balls and floats are introduced for the second 45 minutes of each session.
The pool is supervised by SLL lifeguards throughout and there are always adult club members happy to help in the water. Family members/carers are welcome to join members in the water, as associate members - and are required if the member needs "in pool" support.
As a UK registered charity, Registration Number 265658, we are dependent upon donations and the goodwill of Stevenage Borough Council, Stevenage Leisure Ltd. and the staff of the swimming pool. The club meets at Stevenage Swimming Pool every Sunday at 4 pm when members may learn to swim, practice swimming, practice for competitive galas.
The deck-level pool is equipped with a hoist to help those with a physical disability in and out of the pool.The club holds and attends competitive swimming galas. These are run to NASCH rules. We hold our own annual Club Championship Gala, usually in October. We compete at galas held by clubs in our area, who are also invited to our own inter-club gala and in the NASCH region 3 championship.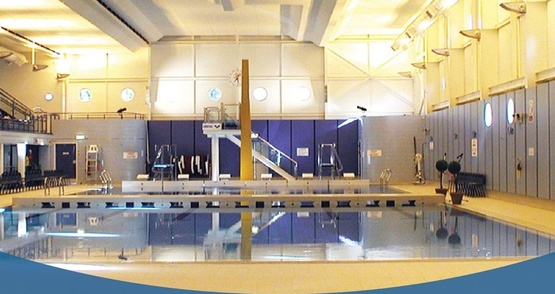 SCHEDULE FOR SESSIONS:
EVERY SUNDAY

4 pm to 5.30 pm